Christian Creative Learning Academy
Christian Creative Learning Academy
Administrator's Welcome
by Terrie Bearden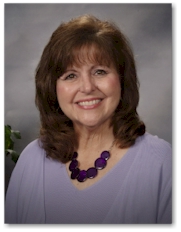 Hello,
I would like to invite you and your family to come be a part of our family here at Christian Creative Learning Academy (CCLA). It has been such a blessing to serve at CCLA through the years and I would love to meet you and show you around!
CCLA is a small preschool/elementary academy and is a ministry of the First Baptist Church of Lemon Grove. CCLA provides a warm, safe atmosphere where you child can flourish as he/she learns about God's love.
The preschool is for children ages 2 through Pre-K. We have 5 preschool classes. Our goal in all of the classrooms is to keep the size small for a better quality learning experience. Preschool teachers use thematic lesson plans and incorporate the whole child including: Bible, Language, Literature, Science, Math, Music, Movement, Art and free play. Each day is a balance of indoor and outdoor experiences and play. The Pre-K class focuses on getting your child ready for Kindergarten.
The elementary academy serves students grades K through 6th. There are only 10 students in each class. We believe that students learn better with more one-on-one attention. The teachers teach from a biblical world-view. That means that they teach each student to connect their Christian faith with learning.
Every Monday our students start with chapel at 8:30. We use the Gospel Project program (www.lifeway.com). Pastor Jeff joins the students and gives the bible lesson. We feel it is important to start the week off in chapel! Each Friday is awards chapel where we award the Citizen of the Month in each class.
The arts and physical education are an integral part of your student's learning experience. Music (theory and performance) is offered on Monday morning and Spanish on Friday afternoons. Physical Education is offered twice a week. We employ a music teacher, Spanish teacher and PE coach for these activities. All students participate. We also have a student council and PTA (Team Parent).
CCLA also offers a before and after school care program for $3.50 per hour. After school activities include Running club (Tuesday & Thursday), Cooking club (Monday), homework club (daily), art, games (indoor and outdoor), and many other activities to keep your student busy. Because our school is small our elementary students can go on several field trips each year. Some have included a trip to the state capital in Sacramento for our upper elementary students, Old Town, The Children's Museum, the mission at San Juan Capistrano, The San Diego Zoo, CCT performances, Balboa Park, Julian to the mining camp, and the annual 6th grade graduation trip to Soak City.
Please call the school at (619)698-4306 if you have any questions or you would like to schedule a tour. I look forward to hearing from you! As our school verse says, "Those who wait on the Lord shall renew their strength. They shall mount up on wings like eagles. They shall run and not be weary, they shall walk and not faint." Isaiah 40:31. We teach our students to love the Lord and depend on Him.
God bless you,
Terrie Bearden
© 2014 - First Baptist Church of Lemon Grove